Around 10.00 A.M. the 14 April 2013 Tea was born. The first Rocky Mountain Horse born in Sweden. The proud mother is
MVR's Bunny
that already was breed to
Union Blue
when she arrived in Sweden in August 2012. This
pedigree
include Sam Clemon's Tim as a great grand sire, but also Buddy Roe, Smith's Ginger, Dock, Sewell's Sam, Broken Bone's Sam's Son and Kilburn's Chocolate Sundown.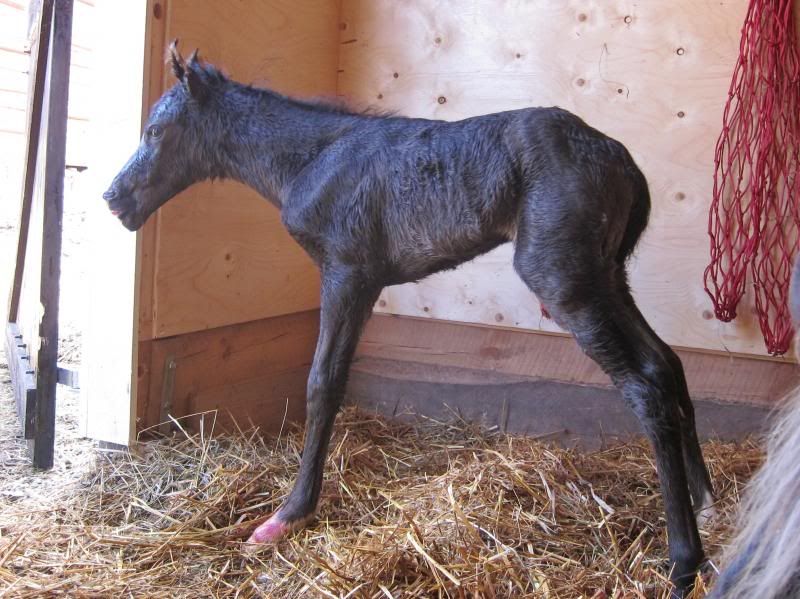 Tea, as her barn name is, is a blue roan and the plan is that she stays at the farm to become a broodmare when she grows up.
She joins humans everywhere, over ditches, throw water and over logs. Not much bothers her and she learns quickly. She has started to learn by being ponied around with the other horses or by ground driving.

Tested negative for PSSM.