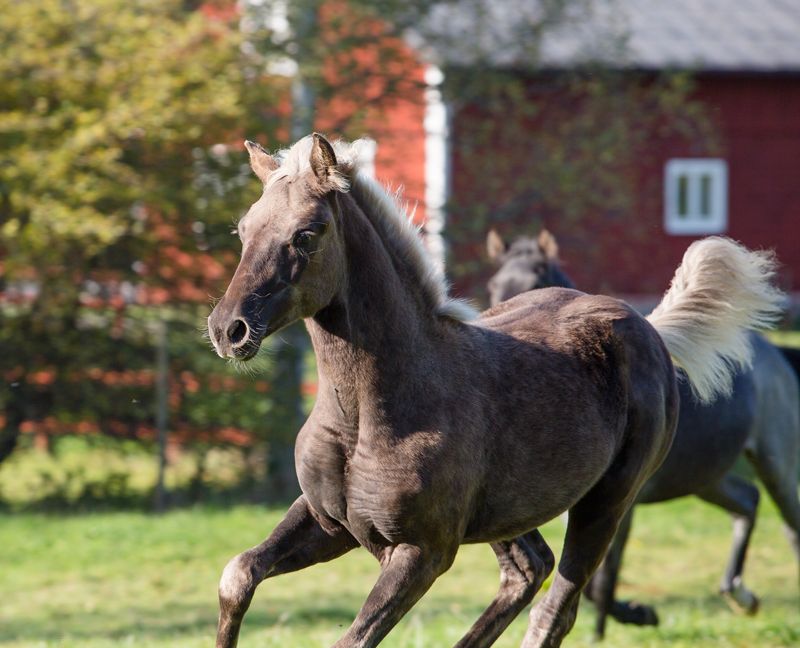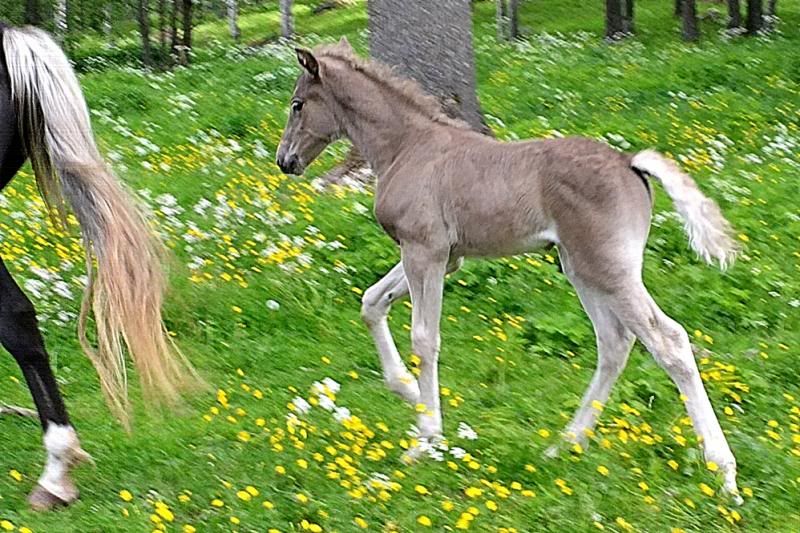 Two weeks old
Little Mira, as she is called in the barn was born May 13 2014. Her mum is MVR's Bunny and Black Pepper is her father. She is a sweet little girl and just so gorgeous! As she grows up she is going to get the same color as her mum - silver black or as some call it - chocolate. Gaiting has been her thing all from the beginning. It is going to be nice to see this one growing up. So far she handles everything very well and is growing a lot - she is nearly as big as her sister Ullekalvs Antea that is one year older!
Pedigree
She is PSSM free as both her parents tested negative for PSSM.
Accomplishments:
Breed Demo at Ånestad showjumping competition 2015
Breed Demo at Östgötahäst 2015
Photo model for a professional photographer
She is for sale to a good home.
New born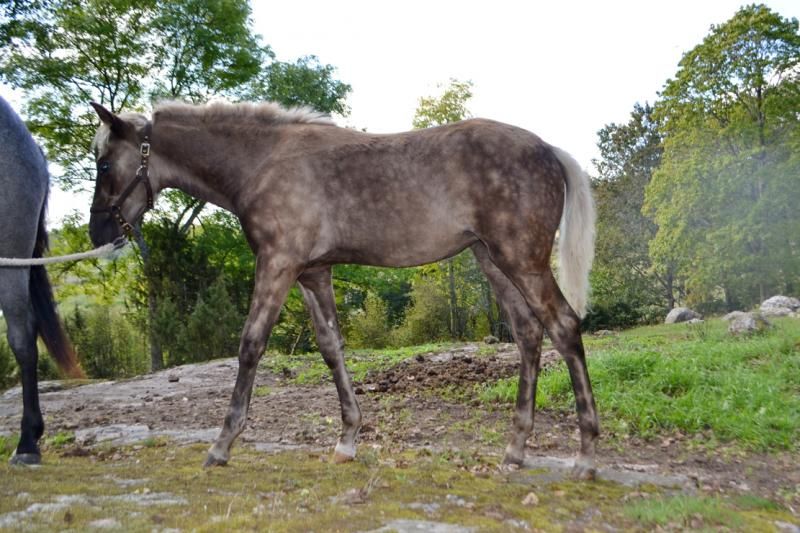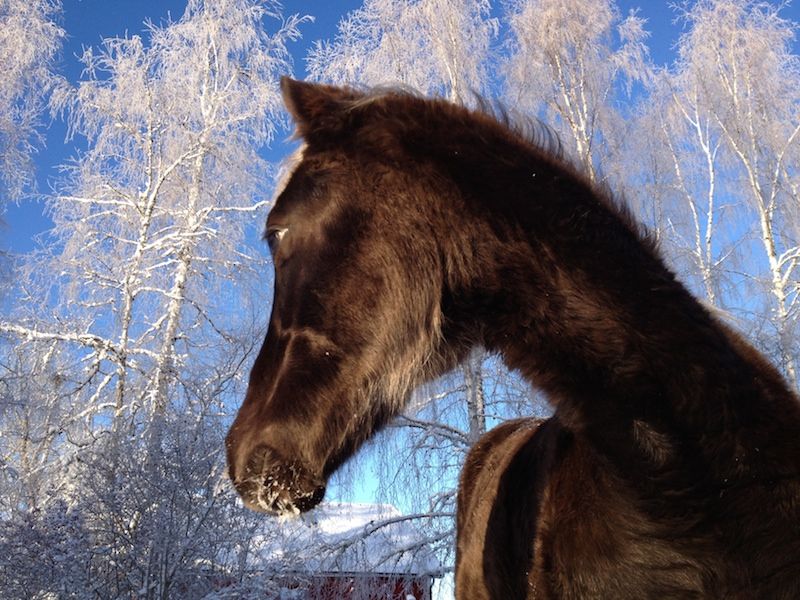 December 2014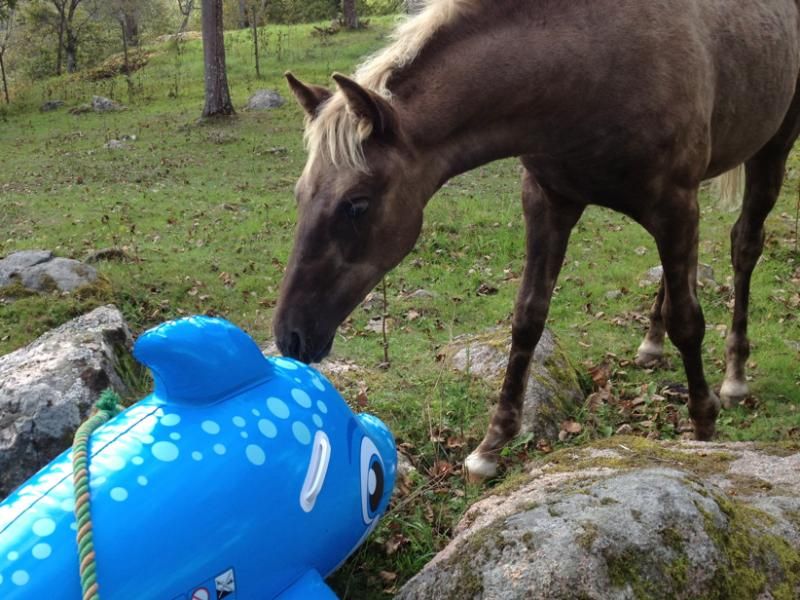 Östgötahäst 2015